About The VMCC
The Vintage Motorcycle Club is an International Club that caters for anybody who has an interest in motorcycles and three wheelers manufactured more than 25 years ago. All makes are catered for regardless of the country of origin. Click here to visit the national VMCC website.
The Club is divided into local sections in order to be easily accessible to everyone no matter where they live. We are the North Birmingham Section, see the panel below for the latest local news and, further down, some more information about our Section
Latest information for Members,

Scroll down for previous entries
To download a 2024 calendar of Section Events

(as published in November 2023)
Please click the button below. All dates will remain the same but where details of events are missing, they will be updated in the Events Diary tab above as they become known:



About The North Birmingham Section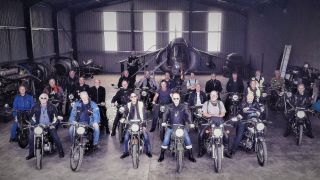 We are an active section with a programme of rides and club nights throughout the year. Please see the Box above for the latest information about what we are doing. We hold regular monthly 'clubnight' meetings in the Wolverhampton area, with a variety of social evenings or talks by guest presenters. These provide an enjoyable evenings entertainment. You are welcome to come along to any of our club nights, click the events diary button above for details.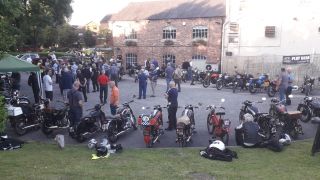 The Levis Cup Road Trial remains our Premier event, and our only competitive event, although we organise a full calendar of social runs throughout the year, with starting points from different locations around the section, including Lichfield, Bridgnorth and Hagley. You are welcome to join us on any of our runs, click the events diary button above for details and just phone the organiser for more information.


To visit the North Birmingham Section Facebook page please click here:



About Our Website
We hope you enjoy visiting our Website. We update the site regularly, so please bookmark us and come back to visit us again soon. If you have anything which you would like to contribute to the site (old photos etc.) please don't hesitate to get in touch.
A Brief History

The North Birmingham Section was formed on September 15th 1959, when a meeting was called at the Hen & Chickens on the Birmingham New Road Oldbury.

Officers elected at that inaugural meeting were Walter Edge Chairman, and Jim Boulton Secretary/Treasurer. Jim went on to serve for 38 years as Secretary, and this service was recognised in 1997 when Jim was awarded The John Griffith Salver for "Outstanding activities within the VMCC".

To view an excellent biography of Jim Boulton please click here

Information about Walter Edge, along with some photographs of a 1930 Sunbeam which was owned and restored by Walter can be viewed by clicking here

Photo supplied by current owner Steve Corbett, courtesy of Ray Jones of the Marston Heritage Trust